WHAT ARE SELF-ESTEEM ACTIVITIES?
Developing a healthy self-esteem in a special needs child.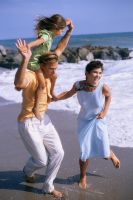 It is not necessary to always do specific self-esteem activities with your child, but rather incorporate activities into your everyday life that will build your child's self-esteem without it having to seem like work.

Let's start off by learning exactly what self-esteem is...

Self-esteem definition:
Self-esteem is liking yourself. Not in the way of being conceited or boastful, but believing in what you do and who you are.
Self-esteem is also about knowing who you are as a person, and knowing that there are things you can do well.
Part of having a good self-image, is finding your place in the world where you belong - that you are part of a family where you matter. It is knowing that you have roots and having confidence in your futur.This can be a problem for children who have been part of a family break-up, and are split from part of their family and its history.
Self-esteem is about what is important to you. If you want to be good at art, but everyone tells you that you are good at sport, it will not help your self-esteem at all.
If you are encouraged and helped in something that you want to do, and you succeed, your self-image will grow considerably.




HOW IS SELF-ESTEEM DEVELOPED?
---
Babies
Very young babies don't really have a sense of themselves, so they don't really have a self-image as such. Over time they do learn that they are loved and lovable because people care for them gently, look after them when they cry and smile at them consistently. When this happens it lets the baby know: "You matter to me!"
Toddlers
As infants grow to become toddlers, they still don't have a complete understanding of themselves. Very young toddlers still don't understand that all of their body and mind belong to them. Every time they learn a new skill or self-esteem activity that they add to their sense of being able to do things and learning who they are.
When toddlers say "No" this is what they are actually saying: 'I am learning that I am my own person, and this is very exciting and important to me!'
Toddlers can learn allot about themselves by learning what they look like, what they can do and where they belong. They may find it difficult to share because they are still learning who they are and what belongs to them.
Toddlers see themselves through their parents' eyes. If their parents treat them as special and lovable and show them and tell them often, they will develop a healthy self-esteem. If children get the message that they are not lovable or a nuisance they will develop a low self-esteem.
Preschoolers
By the age of three your special needs child should start learning that their minds and their bodies are their own. They will start managing time away from their parents because they have a sense of self and feeling safe with who they are. At this point they will still learn their self-esteem in fairly physical ways, by comparing themselves with others, e.g. who is tallest.
Primary school children
Your child may struggle with their self-esteem when they start school, and have to go into a strange new situation with lots of new children and new rules to learn.
During the primary school years, your child's self-esteem depends allot on how they manage their learning tasks, how well they do at sport, how they look and make friends with other children.
Stress at home, such as parents fighting, can have a serious negative effect on your child.
So can problems at school, such as struggling with school work, being bullied or not having friends. You may have to see a professional with your child, who gives you self-esteem activities to do at home, that will help your child through this difficult period.





WHAT CAN PARENTS DO?
---
Most parents will, at some time, worry about their child's self-esteem. Here are some self-esteem activities you can do to help nurture and develop your child's self-image:
Tell your children often that you love them and let them know that you are glad they are part of your family.
Show your children that you love them by spending time with them. Listen to their point of view, and be willing to help them achieve their goals, like driving them to various activities and staying to support and watch them.
Support their school work; take an interest without taking control. Support school activities, such as cake sales or volunteer to work in the tuck shop if you can.
Encourage friendships get to know your child's friends and make them feel welcome in your home.
Give your children help with school work, but don't only focus on what they are not good at - children need to practise what they are good at to feel successful.
Stay in touch with your child's teacher good relationship between home and school is very important.
Get involved in your child's hobbies, and help them explore what they are interested in.
Make sure your child knows that they are needed in the family. Let them do chores, such as feeding pets, setting the table or washing up, these are excellent self-esteem activities. Make sure the tasks let them contribute to the family and are not only about cleaning up their own messes.
Let your child help you out with something - They probably are better than you at figuring out how to use the TV and DVD player!
When playing games with your younger children, make sure they win ocassionally.Children who win, often find it easier to be good losers.This is the most importan self-esteem activity you can teach your child.
Involve them in your wider family; this will help them to get to know their relatives, your family and their history.
Keep all mementos, such as certificates, trophies and prizes of their success and important milestones.
Develop little family rituals, like story a story at bedtime, a special goodbye kiss or other special things that are unique to your family.
Always celebrate all achievements and successes.
Don't solve all your child's problems or fight all their battles for them. Teach them problem-solving skills and let them learn to manage situations for themselves. This will show your child that you have faith in him.
If there have been allot of changes in your child's life, such as moving house or parents separating keep a picture diary of where they've been and keep them in touch with people and places from the past. This will make the transition easier for them, and not damage their self-worth or their self-image.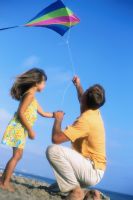 Self-esteem activities are essential for any special needs child.
Helping them develop a good self-image from an early age, will also help them cope with their disabilities in a more positive and productive way.
Incorporating these activities into your everyday life, will guarantee a higher level of success for raising a child with a good sense of self.
Get involved in any self-esteem activities that will boost your child's self confidence, and remeber that your child learns from you.
If you have a healthy self-image, so will your child.



---
Return from Self-esteem activities back to Home page



If you're looking for something specific, here's your chance to go searching... The Web The special needs child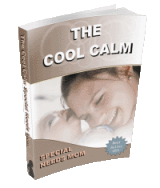 Sign up here
to receive
"The Cool Calm Special Needs Mom"
eBook
**FREE**

---
-STAY UPDATED-

With
"The Special Needs Child eZine"
Our Monthly Newsletter!




---

---