Special Needs Articles
---

You Can't Spoil a Child through Love.

You Can't Spoil a Child through Love.We all worry about spoiling our child, especially if they special needs, but rest assured that you can never spoil your child with too ...


---

Protect your Childrens Emotional Wellbeing

In our effort to balance very full and hectic lives with our families and jobs, we may have neglected a very important part of our child's life: their emotional well-being...


---
Our Ever-Changing Role as Parents

In our Ever-Changing Role as Parents,we watch our children grow right before our very eyes. It seems like yesterday they were a baby learning to crawl, walk, and feed themselves, and now they're in school, involved...


---
Interrupt your child's interruption Habit!

Trying to teach your child not to interrupt can sometimes be an exercise in frustration. Telling them there's a time to interrupt (in case of a fire) and a time to not interrupt (boredom) isn't enough...


---

Connect with Your Child but Don't Overdo it!

We all want to connect and be involved with our child,more so when our children have special needs. Children of involved parents generally feel more confident...


---

Celebrate your Child's Uniqueness!

Celebrate your Child's Uniqueness.Just like a snowflake or a fingerprint, every child especially a child with special needs, is unique in their own special way. Every child has a unique way of feeling...


---
Control your anger don't let it control you!

Control your Anger, Don't let it Control You! Anger can be a paralyzing and debilitating condition. But it can be a terrifying and degrading experience for your child if you're taking your anger out on them...


---
10 Reasons to Homeschool Your Child With Special Needs

Choosing to homeschool your child is a huge decision. Then add to that a child with special needs. This brings up all kinds of mixed feelings, uncertainties, and emotions.I feel we tend to sell ourselves...


---
How to Promote Frindships Amongst Special Needs and Non-Disabled Children

Promoting friendships amongst special needs and non-disabled children can be difficult, but can result in lasting relationships. One of the biggest obstacles to promoting such friendships is the social taboo of disability...
---

Special needs children learn language development and social skills in play

Learn to play with your special needs child to help language development and stimulate valuable social skills in autistic children...



---

Humour Heals Like Good Medicine

I was sitting in a meeting one evening with other parents like me. We were all alumni from ICEC, an organization providing various therapies to our special needs children. The meetings were always moderated...


---

Myths in Dealing With Special Needs Children

Having a special need child in the family doesn't mean you have to panic. Just like other kids, special needs children can learn to live a normal life and reach their full potential...


---
Special Parenting for Special Needs

Children are one of the greatest gifts in life also require a tremendous amount of work. If your great gift comes in a package with special needs, then the path can be even more difficult, yet more rewarding all at the same time...


---
Return from Special Needs Articles back to Homepage



If you're looking for something specific, here's your chance to go searching... The Web The special needs child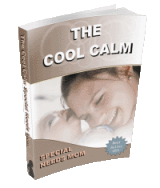 Sign up here
to receive
"The Cool Calm Special Needs Mom"
eBook
**FREE**

---
-STAY UPDATED-

With
"The Special Needs Child eZine"
Our Monthly Newsletter!




---

---