WHAT EXACTLY IS SPECIAL EDUCATION?

..........

Special education has been put in place to provide services, programs and environments, to ensure that the educational needs of special needs children are provided for.

Special education is provided to qualifying students, at no greater cost, than to any other student, and the varying special learning of needs of student's are addressed through remedial education.

Some children may need wheelchair accessibility, adaptive bathrooms, physio therapy, occupational therapy or speech therapy as part of their daily school routine, thus the need for special education school's came about when student's required support that goes beyond that which is normally offered or received in the regular school and classroom setting.

There are many schools educating specific special needs such as:
Autism
Down's syndrome
Deaf or blindness
Developmental delays
Emotional disturbances
Hearing Impairment
Mental Retardation
Multiple disabilities
Orthopaedic Impairments
Specific Learning Disabilities
Speech and Language Impairment
Traumatic Brain Injury
Visual Impairment
To find out more about special education, you can check with local school board or Education department. They will be able to provide you with a list of special education schools in your area, which will qualify for the needs of your child.



STRATEGIES TO BOOST SUCCESS AT SCHOOL
---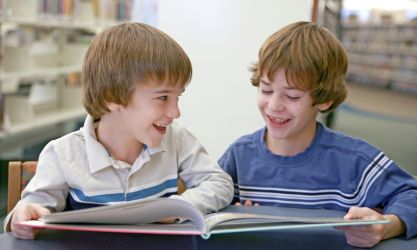 Wether your child is starting nursery, primary or high school, these little strategies can make a huge difference in your Childs enjoyment and progress during his schooling years:
A good nights sleep
If your child has been staying up late during the holidays, start enforcing an earlier bedtime about a week before they go back to school.

Get them back into a set routine, as children need there rest to concentrate and follow what is going on in class.
Check the school bag daily
make sure you check your child's school bag daily, for notes and permission slips from the teacher, rather than relying on your child to give them to you.

It can be unpleasant for your little one to be the only student that didn't wear the right clothes for an outing or forgot to bring a snack or money for a Cake n' Candy sale.
Teach your child to ask for what he needs
It is especially important for a special needs child to tell a teacher that he doesn't understand what she might be explaining, or if they need specific help.

One way to teach your child this is to throw in some words during reading time that you know he will not understand. Let your child know that you are going to do this and, explain to them that need to stop you when they don't understand the word and ask you to explain. Make sure he knows that teachers like it when children ask them questions, about new words or anything they don't understand.
Always go to parents evening
Even if you know the teacher and speak to them when you pick your child up from school, make the effort to attend parent evenings in any case. You may miss out on key information that the special education teacher may not want to discuss in front of your child. Your child may also be upset or disappointed that you skipped.
Teach social skills and manners
Teach your child to be expected to say "please", "thankyou" and "excuse me!". If this is the first time they are going to school, start teaching them how to share, take turns and stand in a line. This is very important for special needs children, especially if they have a learning disability. You may have to repeat and enforce this behaviour for quite a while before they go to school, for it to become a habit to them and they fully understand what it means.
Know your child's timetable
Ask your child's special needs educator for a weekly schedule of what your child will be doing. This way you can prepare your child for what is happening daily, and you can ask more specific questions about happened at school that day.
Go on family outings
Special education needs to be continued by you, during school holidays and over weekends. This will help your child to go back to school after a weekend or a holiday with fewer problems. Take them to museums and the library, show and explain things to them, and later on ask them questions. This will keep their minds occupied and interested in the world around them.
Play board games
Board games are fun, but can be very educational for a special needs child. It will get them use to following specific rules. Start by reading the rules out loud at the beginning of the game, and ask your child to repeat them. If they are not sure wether something is allowed, let your child know that they must ask you, then go back to the rules and double-check.
Get organised
Find a specific place for all your child's supplies like paper, scissors, crayons etc. and help them get into the habit of putting them back where they belong, the way they do at school. This also goes for shoes, jackets and school bags; when you cannot find these things in the morning the day gets off to a bad start, and for a special needs child, this can lead to the rest of the day also not going well.
Talk to other parents
Your child's perception of what's happening in the classroom may not always be accurate, so keep intouch with other parents whom you can call to touch base with.
Practise at home
Your child may find it difficult to certain activities at school, practise them at home with him until he feels comfortable, and this will make it easier for him to perform these tasks at school.
Volunteer at school
Be a special education volunteer at your child's school. Go on class outings and help with parties or school concerts. With special needs children an extra set of hands is always welcome and your presence and involvement at your child's school will be a comfort to them.
Reading routine
Your child can benefit enormously from you reading out aloud to them, at home everyday. Also, read the books with them that they are reading in school. Let them know, when they are reading a good book to let you know, as you would like to read it to.
Show you care
Always let your child know that you are interested in what they are learning and doing at school, no matter how busy you are.




TIPS FROM A SPECIAL EDUCATION TEACER.
---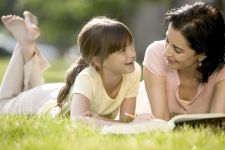 Tips from a special education teacher:
Always check your child's homework, everyday and ask them to explain to you what they did. This will help to reinforce the concepts they have learnt.
Give your child age appropriate books about subjects and topics they are most interested in.
Celebrate your child's successes. This will give them a personal feeling of accomplishment, and they will want to learn and progress further. Children thrive on positive reinforcement.




Resources
For more information on Special Education, visit Michele's site Understanding Special education.

The goal of her site is to empower you as a parent to be the best advocate for your child.On her site, she bringing you the most parent friendly information on special education law, learning disabilities, the IEP process and school success, wanting you to have the information you need right at your fingertips.



Related Articles
---
Schooling options.
Deciding on which schooling option is best for your special needs child, can be one of the most difficult decisions a parent has to make. There are several options including public, private and homeschooling.
What parents would like Special educators to know.
What special educators need to know from us, as parents of a special needs child, when teaching our children...
What Special educators would like parents to know.
What special educators would like us to know, as parents of special needs children, so that we can all work towards the best education for our child...
Back to school.
Its "back-to-school" time...Tips for preparing your special needs child for a new school year, before the end of the holidays...


Parents evening.
It is the beginning of a new school year, and parents evening gives you a chance to meet your child's new teacher. Here you can set the tone for a Successful and productive school year for your child...
Contact log.
Create a contact log system so that you can keep track of all the discussions and meetings you've had with your special needs child's therapist, teachers, doctors or specialists. This will help you be more in control of your child's life and needs...
Paraprofessional.
Learn more about a paraprofessional and aides, who help teachers in the special needs classroom...



If you're looking for something specific, here's your chance to go searching... The Web The special needs child




---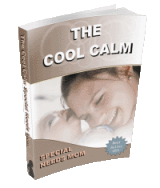 Sign up here
to receive
"The Cool Calm Special Needs Mom"
eBook
**FREE**

---
-STAY UPDATED-

With
"The Special Needs Child eZine"
Our Monthly Newsletter!




---

---