DOCTORS AND HOSPITALS
WHAT PARENTS WOULD LIKE FROM THEM...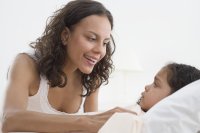 We as parents of special needs children, work with doctors and hospitals on an on going basis. We put all our trust in these doctors that our loved ones are getting the appropriate care. Here is a list of things that I feel is required by any parent whose child is hospitalised:
Give us Respect - We may not have as much knowledge as the doctors and hospitals, but no one knows our children better than we do. Work with us and don't see us as an obstacle in your way.
Give us straight answers - Tell us the truth, and if you don't know what that is...let us know this too! Don't tell us what you think we want to hear, or what you want us to know to decide things your way.

Work with us - Doctors and Hospitals should be fighting with us against what is ailing our child, not against us, and not undermining our rights as a parent. We are all here for the common good of the child.
Give us more options, not fewer - We don't always want to be tied down with what has always been done. If we look for alternative treatments it may be because you, as our doctor has stopped offering us any. Think outside the box, and we will listen!

Treat us like individual human beings - We as parents, and our children are all unique and have strenghths and gifts you may never about. We are not another case, taking up another bed.

respect our love and faith for our child - Our love for our child has no limits, and endures past any diagnosis, illness or treatment. Love can perform miracles, so don't be surprised if we put more faith in our love, than in you, as a doctor.

Give us understanding - Memories, may soon be all we have left our beloved child and we want as many of those as what we can get...these are not small things for us. Understand how precious one more hour or one more day, is for us.
You could be wrong - We have worked with many doctors over the years a lot of them underestimated, misinterpreted or misdiagnosis our children, yet we are still willing to work and listen to them. All we want is for doctors to take off the 'Superman" cape before talking to us, and talk to us like equals.


If you're looking for something specific, here's your chance to go searching... The Web The special needs child

---
Return from Doctors and hospitals to Home page
Return from Doctors and hospitals to Diagnosis
Peadiatrician/ Specialist/ Early intervention/ Parenting/ FAQ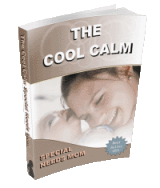 Sign up here
to receive
"The Cool Calm Special Needs Mom"
eBook
**FREE**

---
-STAY UPDATED-

With
"The Special Needs Child eZine"
Our Monthly Newsletter!




---

---