WHAT IS A PARAPROFESSIONAL?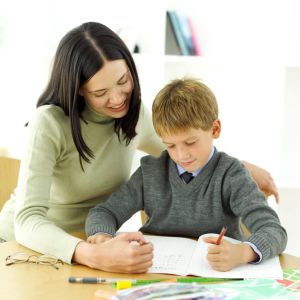 Paraprofessionals - often referred to as aides, is a special-education worker who is not qualified to teach.

They perform many duties individually or in groups, with students inside of the classroom. Depending on your child's needs they may be assigned an aide or interact with one assigned to the classroom. In general, they work in support of the teacher, they do not teach themselves.

Under ideal circumstances having a certified, enthusiastic, well-prepared teachers aide can make a huge difference in the efficiency of your child's classroom and the implementation of your child's adjusted curriculum.

When there are problems, it is often when these aides are being asked to do things that they are not trained to do, or have been pressed to do tasks for the school outside of their support role in the classroom.

Teacher's aides are a true asset to the classroom, as they assist the teachers with the work load in the classroom, and can give a student the individual attention they need. This is essential for any special needs child who may require extra help during there day at school.




DUTIES OF A PARAPROFESSIONAL.
---
Administers, scores, and records achievements of tests as the teacher recommends for individual students.
Works with individual students or small groups of students to reinforce learning of material or skills.
Assists the teacher in devising special strategies for reinforcing material or skills based on a sympathetic understanding of individual students, their needs, interest, and abilities.
Operates and cares for equipment used in the classroom.
Helps student master equipment or instructional materials.
Distributes and collects workbooks, papers, and other materials for instruction.
Guides independent study, enrichment work, and remedial work.
Assists with the supervision of students during emergency drills, assemblies, play periods, and class outings.
Keeps bulletin board and other classroom learning displays up to date.
Assists with such large group activities as reading aloud or and story telling.
Reads to students, listens to students read, and participates in other forms of oral communication.
Assists students in the library or media centre.
Checks notebooks, corrects papers, and supervises testing and make-up work.
Checks and records student attendance.
Collects and records collection of money.
Helps students with their clothing.
Assists with lunch, snack, and cleanup routines.
Assists with wash-up and toilet routines.
Alerts the regular teacher to any problem or special information about an individual student.
Serves as the chief source of information and help to any substitute teacher assigned in the absence of the regular teacher.
Maintains the same high level of ethical behaviour and confidentiality of information about students as is expected of fully licensed teachers.
Participates in in-service training programs.
The classroom teacher should handle serious discipline problems.
Paraprofessionals should not administer corporal punishment.
The work hours will be the same as for teachers.
An aide will report on days students are present.


---
If you're looking for something specific, here's your chance to go searching... The Web The special needs child

Return from Paraprofessional back to Home page
Return from Paraprofessional back to Special education

Schooling options/ What parents need/ What special educators need/
Back to school/ Parents evening/ Contact log